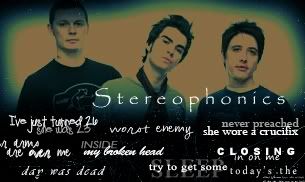 My first ever set of brushes. I have this damn song stuck in my head all the time, so I thought why not? Plus I need some different stuff for some of my icons. Why use other people's when I can use my own??

But you can use them too. You don't HAVE to credit... but it might be nice. I've never been credit'd before so I don't know how it feels.
SOME ONE TAKE MY CREDIT VIRGINITY? PLZ??

Anyway... On to the good stuff:
You can download these on my deviantart: *HERE*

They're all icon sized. And they're only for Photoshop! So... if you have Paint shop, I don't know what to tell. You can request image files, but be warned it might take me awhile to get them done. (I suck and I'm a frequent procrastinator)
Also, these are my first brushes, so be nice!! The next batch, you can feel free to rip my ass about them.





My VLC player is in the giving mood. I know this because not only does it have a little christmas hat; it let me use fraps to take screencaps WITHOUT crashing. I hope it stays that way..